Nursery Industry software
Our Nursery Management System (NMS) software is affordable, modular and easy to use. As we are constantly striving toward industry excellence, this all-in-one nursery management system has the ability to save tremendous time and money by streamlining efficiencies and saving costly mistakes. This is something every wholesale nursery needs moving into the future.
NMS features the following:
Environmental Module: Enable record keeping of all NIASA requirements.
B2B E-commerce Integration: Our B2B e-commerce module integrates with major partners in Australia, allowing e-commerce transactions to be conducted in real-time. Product details are exchanged with chain stores in order to keep latest pricing up-to-date.
Greenlife Integration: Allows product details to be uploaded to Greenlife with functionality to provide additional comments (e.g. Bud & Flower) and preset template to add your data. It operates in the field on device e.g. Tablet and/or Smart Phone or on your PC. This is part of our new cloud based modules which is located in our dedicated site for NMS+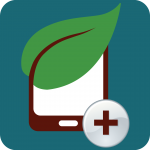 NMS also provides training for its software and hardware horticultural solutions to all levels within a business from owners to staff. This ensures everyone within the organisation, which have many levels of computer knowledge, has a satisfying experience while using the produces and services. The after-market support is available to each client through the help desk, online help notes and additional training.
This is all done from Australia, by people who know the Australian wholesale nursery industry and not from an overseas call centre. It has always been our strategy to keep the NMS brand wholly within Australia, this enables the company to provide the best service with an excellent understanding of the needs of the local industry.
Please see the NMS website for more information.